Solar - On Grid Static Banner
Kirloskar Solar offers a comprehensive range of solar inverters, from 1kW to 60kW. Inverters are an ideal solar system solution for private homes, including small roofs as well as ideal for commercial roofs and large distribution projects.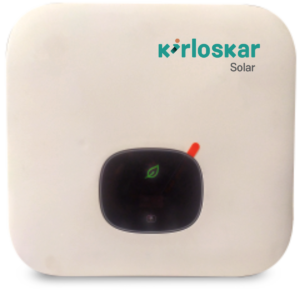 Solar - On Grid Web Content
Key Features of On Grid String Inverter :
User Friendly: Compact design, easy installation and transport -Sound control for easy operation -Smart cooling design.
High Yields: Max. efficiency up to 99% -High MPPT efficiency -Wide working voltage for longer production
RS232/485 communication interface (Wi-Fi adapter Optional)
Multiple protection and detection / IP65 protection rating
LCD Screen to monitor performance.
Koel Solar Theme Whatsapp Connect